Ragweed! Soon it will be here
Ragweed is starting to appear in Kansas City.  It tends to reach its peak in late August and September.  Many people will feel like they have a stuffy nose, itchy eyes and sneezing.  Allergy & Asthma Care recommends to take simple precautions such as keeping the windows closed and the air conditioning on in the homes of allergic patients.  A great allergist will focus on avoidance and prescribe the proper medications for allergic patients and their families.  Immunotherapy or allergy shots can be utilized in some patients to reduce and sometimes completely eliminate ragweed allergy.  In Overland Park, Kansas, we see both giant and short ragweed scattered all across the city.  Allergy & Asthma Care can help!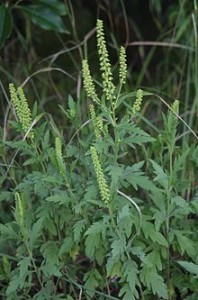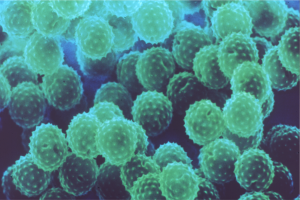 Ragweed pollen under the microscope!